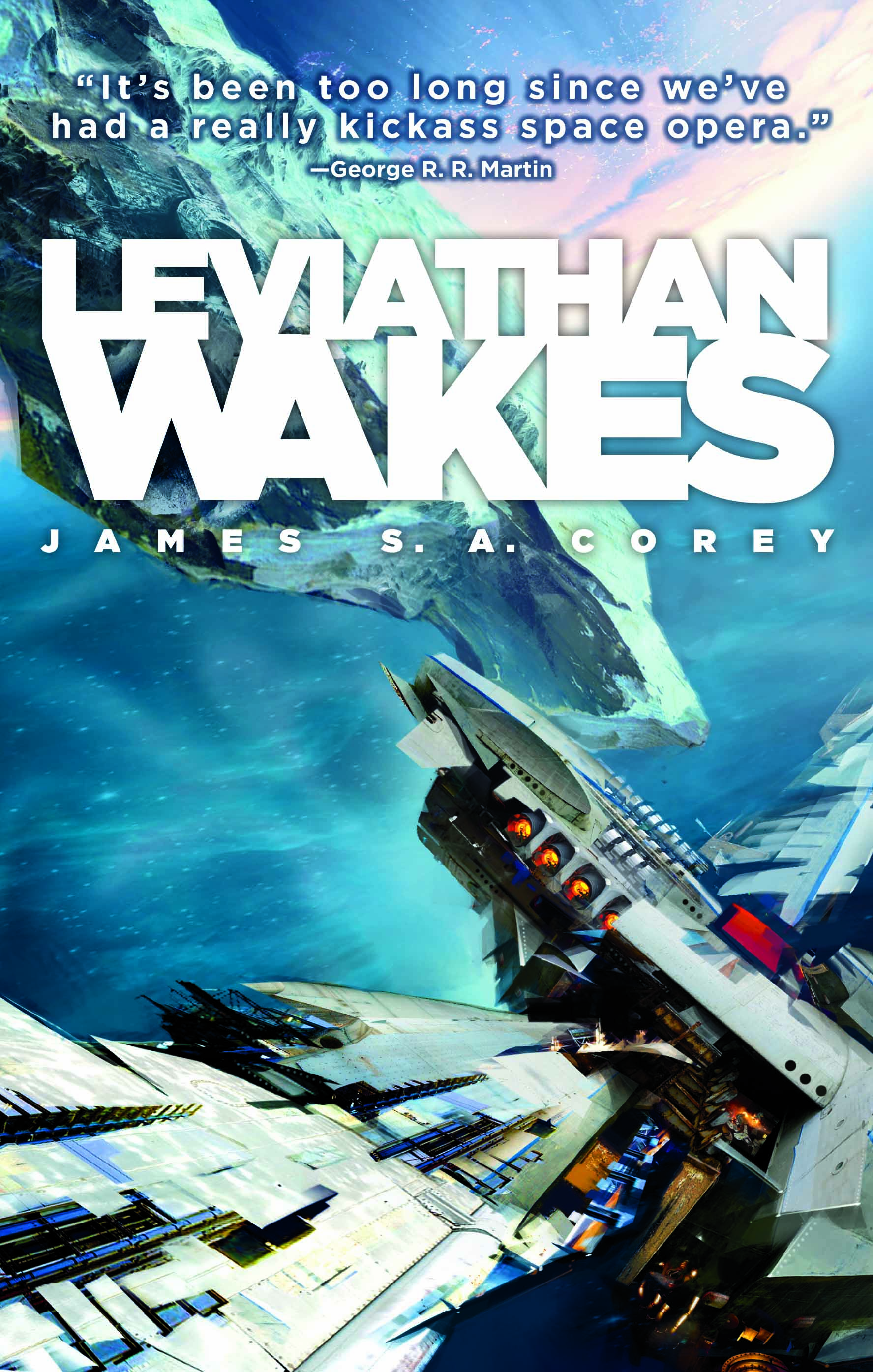 Leviathan Wakes
James S.A. Corey
The first novel in James S.A. Corey's SF New York Times bestselling Expanse series.

Humanity has colonized the solar system – Mars, the Moon, the Asteroid Belt and beyond – but the stars are still out of our reach.

Jim Holden is XO of an ice miner making runs from the rings of Saturn to the mining stations of the Belt. When he and his crew stumble upon a derelict ship, The Scopuli, they find themselves in possession of a secret they never wanted. A secret that someone is willing to kill for – and kill on a scale unfathomable to Jim and his crew. War is brewing in the system unless he can find out who left the ship and why.

Detective Miller is looking for a girl. One girl in a system of billions, but her parents have money and money talks. When the trail leads him to The Scopuli and rebel sympathizer Holden, he realizes that this girl may be the key to everything.

Holden and Miller must thread the needle between the Earth government, the Outer Planet revolutionaries, and secretive corporations – and the odds are against them. But out in the Belt, the rules are different, and one small ship can change the fate of the universe.
Though I am a huge sci-fi fan, this is really the first non-Star Trek sci-fi book I've read in more than a year.  I have to admit that I have really specific tastes when it comes to sci-fi, which is why I don't expand much beyond my comfort zone.  I prefer space opera, so I don't care for military sci-fi, hard sci-fi, or anything that is focussed on killing all the aliens.  I prefer stuff that has real quality characters, no cardboard cutouts, please.  And I prefer something that is pretty quick-paced and engaging.
The last thing that truly fit my narrow liking was Orphan's Triumph by Robert Buettner, which was so superb that I think I held all other sci-fi books up to it and they all paled in comparison.  Really, that book was so good that I wasn't ready for something that would end up as just mediocre in my mind.
So, I was beyond pleasantly surprised when I started reading Leviathan Wakes and falling so completely in love with it.  It's a space opera with a galaxy-spanning plot (even though it takes place all within our solar system), has compelling characters, and sometimes reads more like a thriller than sci-fi.  I loved it.
Miller and Holden are both likeable characters who have been thrown into something they are wholly unprepared for.  But with the skills they have and the help they receive, they are able to get to engage the onslaught of disaster.  The ending, like any really good book, was completely unpredictable, but made perfect sense in hindsight.  I like books like that.  🙂
I will be picking up book two soon and look forward to continuing the adventure.  In Googling it, I see that there is a SyFy series adaptation of the book coming this year — I'm really looking forward to that!