Welcome to this week's edition of Erotic Voices — today we have 5amWriterMan!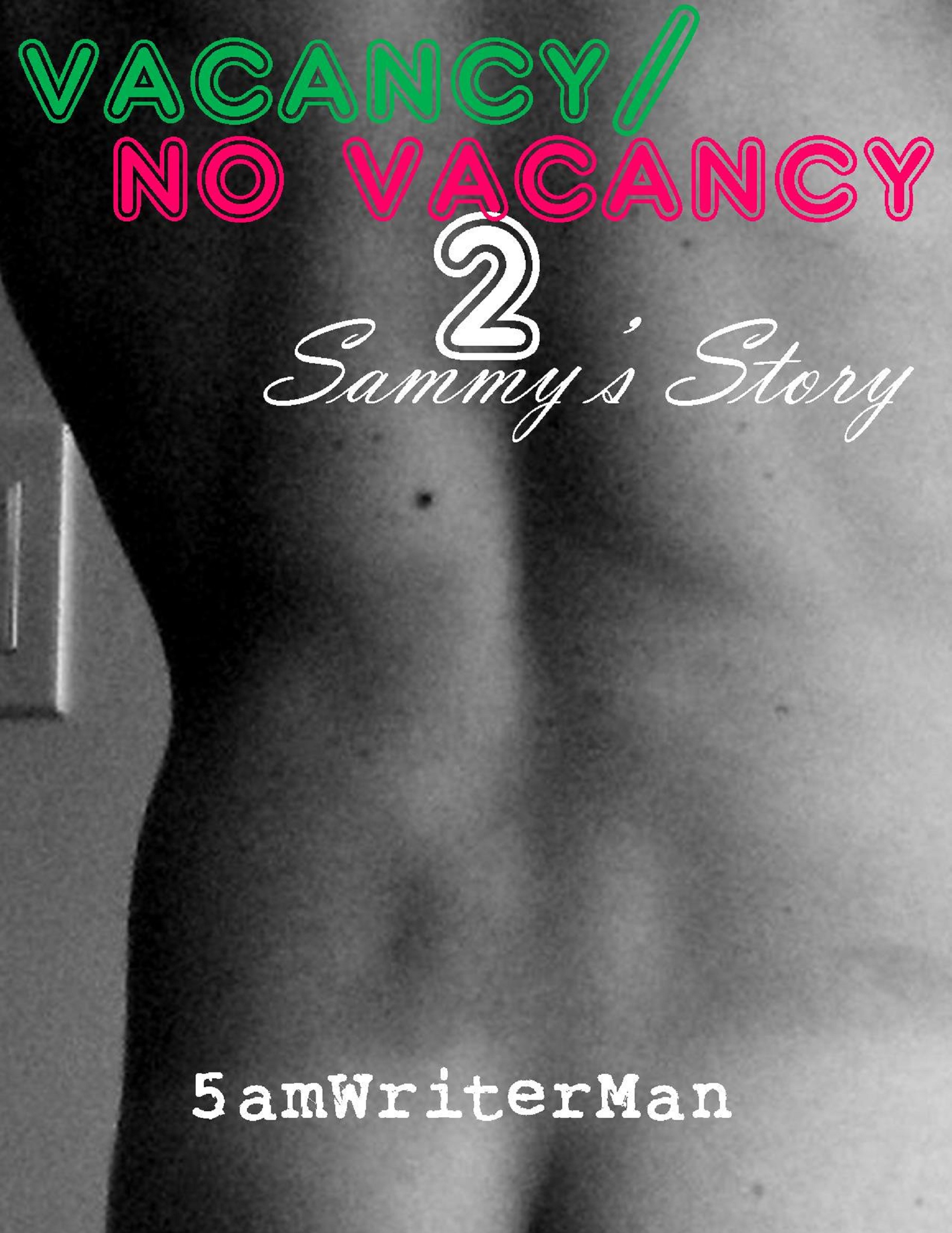 Tell us about your latest release.
My latest release is "Vacancy/No Vacancy 2: Sammy's Story." It is the second book in the series but it behaves as a prequel to "Vacancy/No Vacancy." In the first book (written in Peter's first person point of view), we learn that Peter and Sammy hadn't seen each for over 10 years after their first sexual encounter as best friends. My readers enjoyed the first book but most commented that they wanted more so I decided to write Sammy's story during the 10 years that he was absent from Peter's life. Similar to the first book, it's about a man exploring and pondering relationships with other men while taking the reader into multiple fun, erotic and explicit sex scenes.
What's your favourite part about writing a sex scene?
When writing a sex scene, there are two things I enjoy: being turned on and being able to turn others on. If I have an erection during the entire time that I write a scene, I know it's a good one for me. If I have to masturbate to continue writing then it's a scene that will definitely make the cut!
I love receiving feedback from readers who say they were turned on by the sex scenes. One reviewer recently tweeted me: "By the way, Vacancy/No Vacancy gave me a raging hard and sticky poolside boner. You wonderfully horny fucker – loved it!"
It brings me closer to my readers and that's a HUGE turn on!
What made you decide to write this genre?
I've been toying with writing since I was a child. During my awkward adolescence, I explored my sexuality through chat rooms, pornos, and banned Madonna videos (remember 'Justify My Love'…swoon!) I would write about my "experiences" in my journal or as poetry. Growing up, I found myself in a "career" and I had very little time to write. When I did, it was very dark because I was in a dark place. My first book, Infected Thoughts, reflects this. The first draft was not fun to read so I allowed the main character, Guy, to spiral into his mental illness through alcohol, drugs, AND sex. The sex scenes were my favourite to write and it made for an interesting erotic thriller while maintaining the integrity of my initial main theme on mental illness in the gay community. 
Once Infected Thoughts was self-published and released, I wrote short erotic stories and posted them on my blog. I had so much fun, and cum-stained underwear, from writing these stories that I was hooked. The response from these stories was also very positive and that was the catalyst I needed to keep writing.
I shouldn't forget to include that I adore reading gay erotica and M/M romance novels. As much as I enjoy the classics (Salinger's Catcher in the Rye is one of my favourites!), I reached a point where I wanted novels to have a gay theme and erotica was my favourite "theme" to read!
Do you have any upcoming releases?
I put together an anthology of short stories and poetry from my blog called "My Man Pussy is on Fire! A Personal Collection of Gay Erotica." I self-published it and released it as a free download for the readers of my blog. It was a way for them to access some of the stories and poetry on their eReaders. After 491 downloads, it was removed from Smashwords because they "don't allow floppy bits, nipples, nudity, butt cracks or graphic sexual content on cover images or inside material." I refused to change it, so it's not available at the moment but I am planning to post it soon as a free download on my blog.
That said, from the response of this collection, I am currently writing original gay erotic short stories and poetry that have not and will not be posted on my blog. When I feel I have enough for a second anthology, I will self-publish it. This time, I will sadly refrain from "floppy bits" and all, but the stories will be more explicit and unique than anything I've written up to this point.
Which of your characters would you like to meet in person? What would you say or do with that character?
I'd love to meet both Sammy and Xander from "Vacancy/No Vacancy 2." The book begins with their first sexual encounter and it was based on something similar from my past. They both possess a raw, sexual chemistry that it makes me want to be the pig in their roast spit! No words necessary. Just thinking about it makes my tight man pussy quiver in excitement!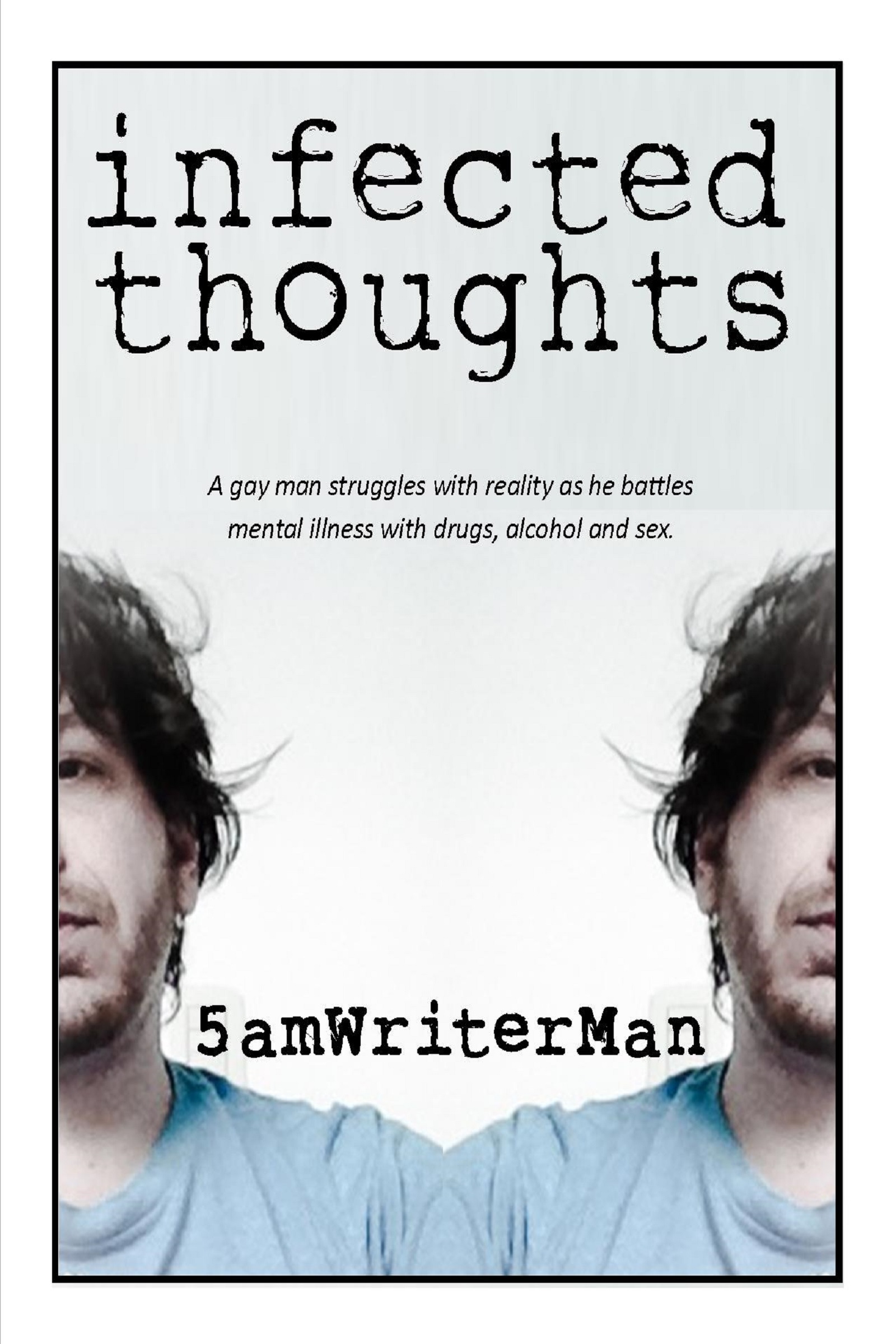 If you would like to connect with 5amWriterMan:
His books are available at Smashwords and Amazon