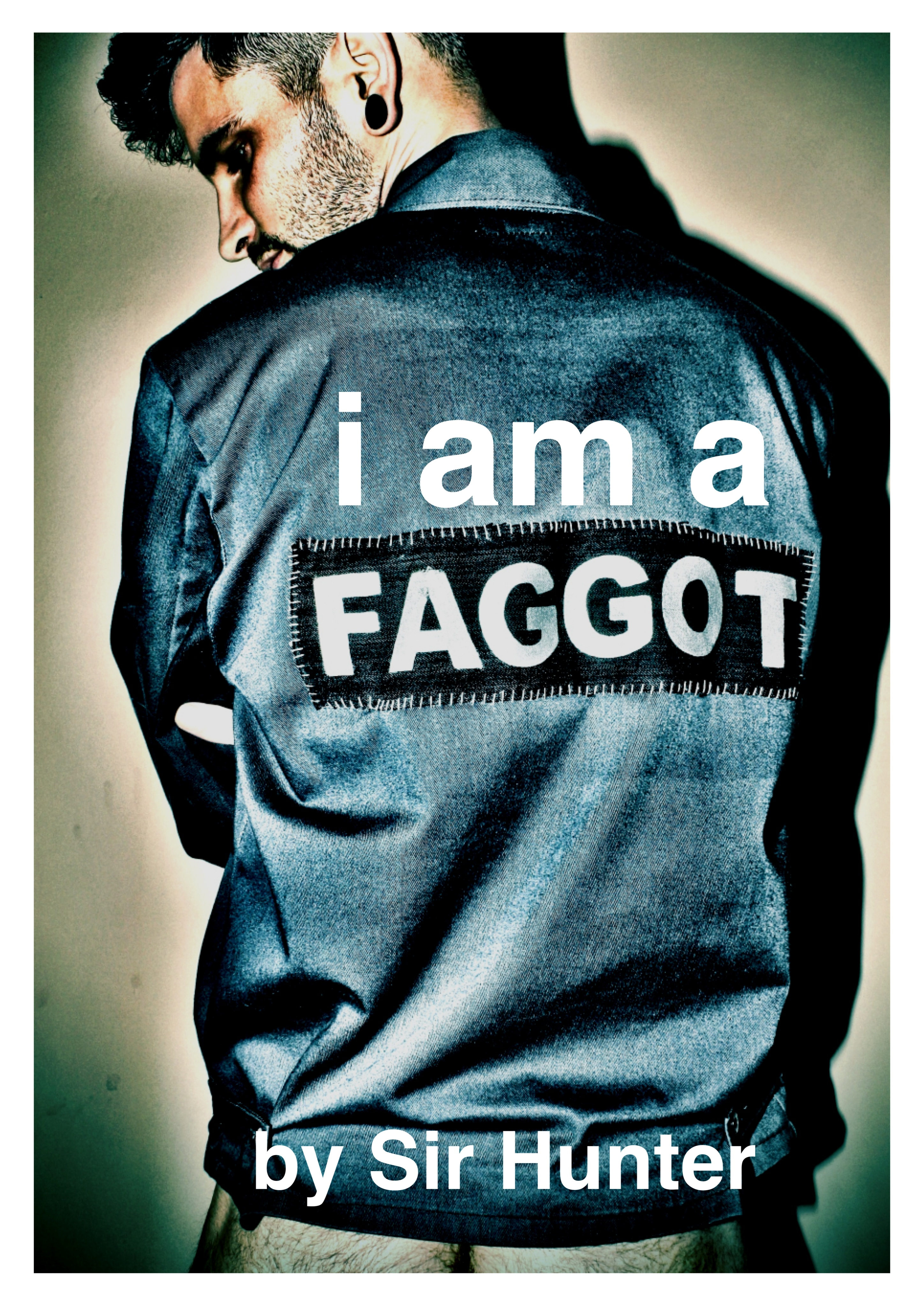 I Am A Faggot
Sir Hunter
How do you become everything you fantasize about? Marc craves becoming the perfect bottom boy, but he can't seem to let himself cross over to the dark side. Things turn around when he texts Sir Hunter for a late night erotic stimulation.

The evening quickly turns from playful, horny texting into a night of involuntary milking, a watersports video and a toilet brush. Before he realizes, Marc is enslaved by Hunter by nothing more than a text message.

A master at controlling behavior, Hunter sends Marc on a path leading deeper into a new world of self-discovery, and Marc has not choice but to accept who he is.
This was an interesting and well-written story about a slave coming to fully accept his role as a sub. Marc is trying to be a good sub, but just can't get into the full mindset… the mindset of the "faggot," as Marc calls it. He desperately wants to be Sir Hunter's faggot, but just can't seem to get his body and mind to accept that title.
Marc does what he can — he tries to stimulate himself and force his mind to accept that he is a faggot. He texts Sir Hunter and slowly the evening spirals out of control.
I Am A Faggot was a hot read. I have to admit I was a little hesitant when I realized that Marc is the only one in the story (Sir Hunter is only present as a few text messages), because, really, how hot can a solo scene get in erotica? I was glad to be shown just how hot a solo story can get.
Sir Hunter depicts Marc's descent to faggot believably. I know little about the BDSM lifestyle, other than what occasionally shows up in a book or *cough* online film, and I know even less about the mindset of someone who wishes to be a sub — like, is it a conscious choice or is it an innate personality trait? Interestingly, Sir Hunter doesn't really explain the reasons behind Marc's descent to faggot sub, and the story is all the stronger for it. Sometimes, over-explanation kills a story or explains away something too easily — but Sir Hunter does neither.
Sir Hunter crafts a fascinating erotic story that left me wanting more. The "About the Author" section only adds to the appeal of the book — according to the blurb, everything in I Am A Faggot is based on real events that Sir Hunter has experienced as a master.